Thanks for stopping by our website, we really appreciate it! Please don't hesitate to call us at (626) 966-7656, we'd like to hear from you and discuss your off-road needs.
---
Browse Products by Category
---
– OR –
---
Search Products by Vehicle
Search Tip: Select your vehicle, then use Category and/or Keyword to narrow the results if needed.
---
Recently Added Products
---
Products on Sale
Sale!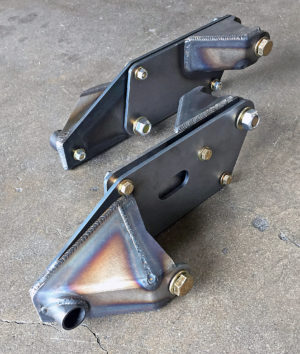 Sale!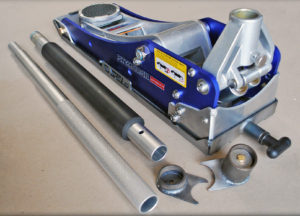 Harbor Freight Jack Mount & Skid Plate
Our Quick-Release Jack Skid Plate and Mount for the 2.5 Ton and 2 Ton Harbor Freight Aluminum Racing Jack is just what you need to jack your vehicle up on uneven surfaces like dirt, sand, snow, and mud.
$

250.00
Add to cart
Sale!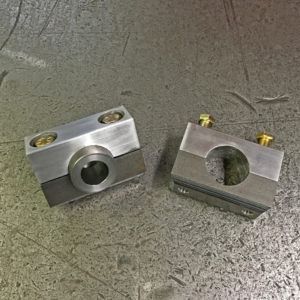 Tube Clamp 1.25"
Our 1.25" 2-Piece Tube Clamp is the perfect solution for mounting all kinds of accessories to any 1.25" tube.
$

40.00
Add to cart
---
About Solo Motorsports
History
Solo Motorsports was founded in 1994 and is one of the longest-running off-road fabrication shops in Southern California.
We are housed in a 10,000 sq ft facility located in Covina, California.
Our 30+ years of passion for desert racing & off-road fabrication experience is reflected in the design, quality, and performance of each one of our products.
Products
We design and fabricate high-performance, race-proven, mid & long-travel suspension systems and parts for street legal vehicles, prerunners, all the way up to competition-only desert race trucks.
All of our parts are designed with ease of installation in mind.
We make your project become reality, no matter if you are looking for parts, a D-I-Y suspension kit, or a turn-key full-tube-chassis race truck.
Services
Solo Motorsports is a full service, one-stop provider for all your fabrication and suspension needs:
Design
Fabrication
Installation and Restoration
Full Race Preparation
Suspension Testing and Tuning
Turnkey Service
Global Shipping