Solo Motorsports is a full service one-stop provider for all your off-road suspension, parts and fabrication needs.
We are specialized in high-performance, race-proven mid & long-travel suspension kits, lift kits, suspension components, roll cages and various parts for Ford, Toyota and other vehicles.
---
Browse Products by Category
If you can't find the right part, supension kit or lift kit for your vehicle, please don't hesitate to call us at the shop.
---
– OR –
---
Search Products by Vehicle
Search Tip: Select your vehicle, then use Category and/or Keyword to narrow the results if needed. Example: Ford >> Bronco >> Suspension Kits
---
Sign up on the bottom and never miss a deal, we usually send out an email notification, when suspension lift kits or other parts go on sale.
Sale!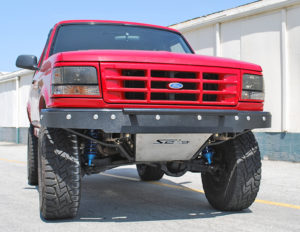 Sale!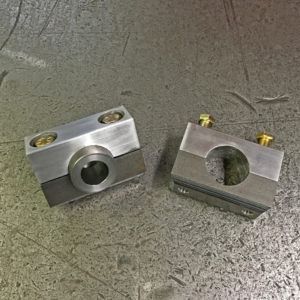 Tube Clamp 1.25"
Our 1.25" Tube Clamp is the perfect solution for mounting all kinds of accessories to any 1.25" tube.
$

40.00
Add to cart
Sale!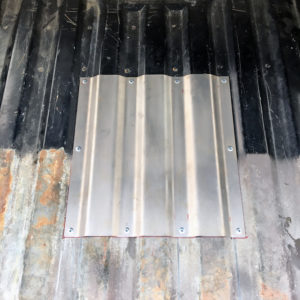 ---
Recently Added Products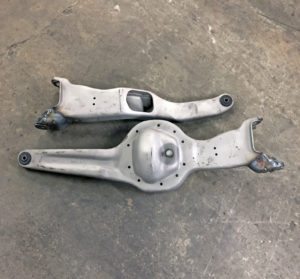 ---
About Solo Motorsports
History
Solo Motorsports was founded in 1994 and is one of the longest-running off-road fabrication shops in Southern California.
We are housed in a 10,000 sq ft facility located in Covina, CA.
Our 30+ years of passion for desert racing & off-road fabrication experience is reflected in the design, quality, and performance of each one of our suspension kits and products.
Products
We design and fabricate high-performance, race-proven, mid & long-travel suspension kits, lift kits and parts for street legal vehicles, prerunners, all the way up to competition-only desert race trucks.
All of our parts and kits are designed with ease of installation in mind, especially our Ford and Toyota suspension kits.
We make your project become reality, no matter if you are looking for off-road parts, high-end suspension kits, lift kits, 4-link rear end setups, roll cages or a turn-key, full-tube-chassis race truck.
Services
Solo Motorsports is a full service, one-stop provider for all your fabrication and suspension needs:
Design
Fabrication
Installation and Restoration
Full Race Preparation
Suspension Testing and Shock Tuning
Turnkey Service
Global Shipping
---
2019 NORRA 1000 Race – First In Class Winner
An amazing team and our Stage 4 Ford Bronco and F-150 Long Travel Suspension Kit brought home the first in class win, with a 7 hour lead over 2nd place at the 2019 NORRA 1000 Race!
Many thanks to John & Nina Townsend, Deaver Spring, King Shocks, BFGoodrich Tires, KMC Wheels, our customers and everybody else for making this possible!
We couldn't have asked for a better team of people to help get this F-150 truck to the finish line every day of the race!