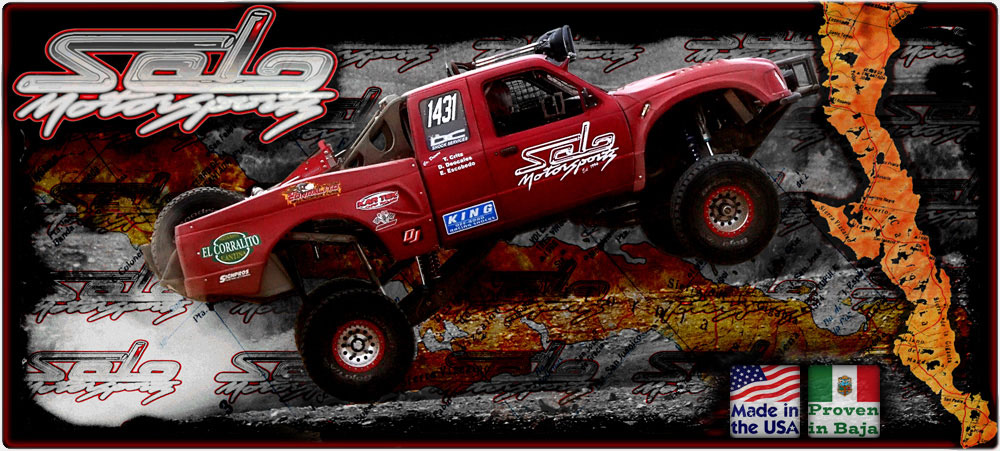 Welcome
Solo Motorsports is a full-fabrication shop which designs, builds and maintains high performance desert race trucks to daily-driven prerunners.
Our 21+ years of passion for off-road desert racing and fabrication is reflected in our work and commitment to every customer.
Founded in 1994, Solo Motorsports is one of the longest-running off-road racing shops in Southern California.